Today I had to deliver 3L of my piss to a private company called LabCorp.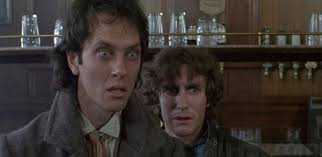 Those of you living in civilized countries, where healthcare is all about making people better, rather than making an entire stratum of society rich, will no doubt be confused by why such a circumstance would arise. This is America: if someone can make money out of something, it is enshrined in law that they must do so, even if the "something" is blood, urine or egesta.
But, we get a choice! The specialist's office asked me which private blood/piss/turd merchants I would prefer to patronise. The choice was really down to how far I wanted to travel with my 24 hours-worth of excreta and so I selected the only nearby franchise: LabCorp.

Since moving to this country I have had cause to visit various LabCorp branches on numerous occasions, usually as the result of company hiring policies that require pissing in a cup. Despite the awkward, and potentially embarrassing situation you find yourself in when attending one of these places, the staff work hard to make the experience as miserable and irritating as possible and let me tell you, they really do go the extra mile. Every "customer" is treated equally: as if they were imbecilic sex-offenders.

So, today at 8am, I wasn't thrilled at the prospect of entering our local branch with a large specimen. But I needn't have been concerned because everything was exactly as awful as I'd imagined!

Despite all of the covid precautions invoked by LabCorp, and publicised in countless posters and floor markings, the first thing you encounter in the waiting area is a mandatory touch-screen. Nice one LabCorp! And thanks for the bottle of hand-sanitizer taped to the touchscreen; it's less safe than soap and water and far less safe than not requiring the use of a touch screen at all. I mean, there's a window, with staff behind it, and a glass screen in front of it but yes, I understand that in this brave new world, all human interaction that can be removed should be removed.

Not having state ID on me (I don't drive), I went through the tortuous procedure of typing my name, address, DOB and various other details using the unresponsive on-screen keyboard. It then asked me to scan my insurance card, front and back. Next, I was informed that I owed LabCorp $25 for previous services and offered the convenient opportunity to pay now with a credit card, which I politely declined. Finally, I was shown a summary of my details which, with a cursory examination, appeared to be correct, and was then invited to sit down and wait to be called. So, with a generous squirt of hand-sanitzer in one hand, and a big bottle of piss in the other, I sat down.

After a couple of minutes, a lady behind the aforementioned glass screen, started trying to attract my attention by yelling:
"Sir! Sir! Are you here for bloodwork?"
"No." I answered truthfully.
"Well you have to wait outside. Because of covid. We can only have people who are having bloodwork done in here."

Odd, I thought, but apologized and began walking towards the door. Before reaching it, another customer called out to me, pointing out that I probably was having something done. Oh. So I went to the window to make sure that I hadn't got the wrong end of the stick.

"You're here to have something done?" asked the lady behind the glass.

"Yes!" I said looking bewildered. I mean, why the fuck else would I be there at all, let alone at 8 in the morning and carrying a 3L bottle of piss.

"Well you have to sign in on the tablet!" she yelled.
"I did!" I yelled back.
"Well you're not in the system!"
"I just did! I did it!"
"What's your name?"
I gave my name.

"No, you're not here. You have to sign in and choose 'Drop off'".

"I just signed in!" I protested. The lady responded by flouncing out of the room behind the glass and into the back. Now what? Was she going to ask for help with the tablet? I decided to wait and see.
After about 5 minutes of waiting by the glass, she returned to the back room and sat at her desk, avoiding eye contact with me. So yeah, she hadn't been seeking assistance, just fucking off out the back until she thought I may give up and leave. With my piss.
"So! Should I try to sign in again?" I asked. She ignored me.
"Should I sign in again?" I persisted.
"YES!" she yelled back, in semi fury.

"Will it work this time?"

"YES! And choose 'drop off'!"

So, I went through the tortuous procedure of typing in my details all over again. I scanned my insurance card again. I declined payment again. I confirmed the details were correct again. At no point was I asked about why I was there. Finally, I was told to take my seat and wait again.

"I've done it, but there was no option to select 'Drop off'!" I called.
She glared at me with incredulity and fury before getting up and stomping towards the intervening door while angrily pulling on some rubber gloves (there's no way she was going to deal with an unhygienic touch screen without rubber gloves).

She angrily prompted me to repeat, for the third time, the touch-screen procedure. At every screen, she angrily told me to click "Next" just before I clicked it. Until we came to the final screen, that told me to sit down and wait to be called, at which point her mood completely changed; confronted, as she was, by some evidence that I wasn't a belligerent fucking moron.

I had to resist the urge to launch forth with a barrage of smug sarcasm, or questions about how embarrassed she was feeling.

She took the print-out of my details I'd been provided by my specialist and went through the procedure again, very sheepishly. This time, she stopped at the "would you like to settle out outstanding invoice" prompt.
"Ah, you have to pay this, " she said politely. "That's why it didn't work."
Oh really? I paid it.
This time a new prompt appeared which allowed me to select "drop off".

Now, at this point, let's consider the technical aspect of the touch screen software. I chose not to pay an outstanding invoice (there is a legit reason for this that you really don't want to be bothered with), at which point it let me confirm my details and told me to sit down and wait to be called. If I hadn't had the interaction with the charming assistant, I'd be sitting there still. Because it didn't pass my meticulously entered details onto the staff! Did their QA engineers not spot this bug? There was a choice between paying LabCorp some money, or being told to sit and wait for something that would never happen.

Anyway, I had passed the challenge. My details were entered.
"So what now?" I asked.
"Go out the back and leave it on the table in the room with the green curtain."

Wait – so after all of this, I'm just putting it on a table? Together with the document I was given by the specialist which contains all of the details I had repeatedly entered into the disease vector and an explanation of the test expected? Why yes. It's almost as if the whole thing was a complete waste of everyone's time.

So LabCorp, here are some action points for you:
Fix your software so that it's not buggy and unpleasant to use. If you need some help, let me know and I'll put you in touch with some software companies that actually know what they're doing.
Why not try not using a dirty-ass touch screen at all and instead employ a human to just take people's details.
Consider a new approach when training your staff. Maybe transition away from the prison-officer training, and more towards, I don't know, customer-service perhaps? Think outside the box.