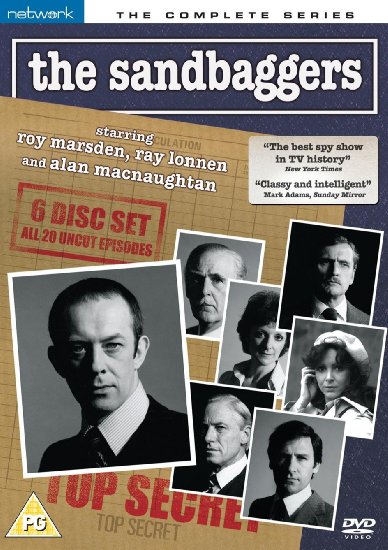 For someone who spends an embarrassingly large proportion of his time watching detective and spy TV programmes, it was quite galling to discover I'd been oblivious to a British show that aired in 1978 and was described by the New York Times as "The best spy show in TV history." Worse still, I was made aware of it by an American work colleague. The final indignity was to discover it was every bit as good as the hype suggested.
There's no James Bond nonsense here, just a tiny Whitehall department, encumbered by budgets and politics, that nonetheless has to undertake missions ranging from foiling terrorist bomb plots to organizing foreign coups. There are no absolute rights and wrongs, and no conventional heroes. Instead there some extraordinarily plausible plots, brilliant acting, and superb characterization that combine into a thoroughly gripping, albeit traumatic at times, TV series. There are many reviews out there that express this better than I ever could, but If you're a fan of complex, well thought out, realistic spy dramas in the mold of Le Carre then please get hold of this as soon as you can
As a final enticement, here are two Interesting facts about the mysterious author of this masterpiece, Ian MacKintosh:
One episode of the second series was dropped because it contravenes the Official Secrets Act.
Before the scripts for Series 3 were completed, Ian MacKintosh disappeared under mysterious circumstances in a private plane together with a friend and his wife. This is why the series was cancelled.