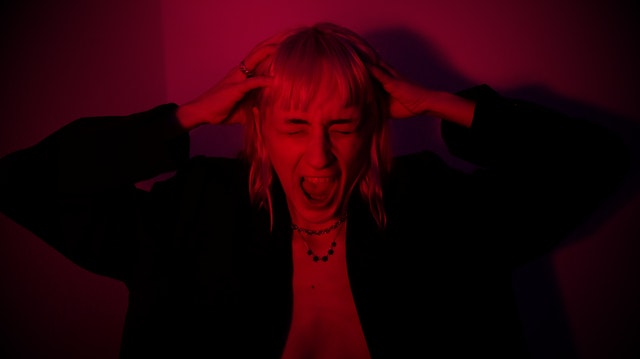 People have different connections to music. Some like it, some just aren't interested, and some others deeply feel part of the sound, which can result in goose-bumps [goose-pimples], frisson, and obsessive looping of audio fragments in the brain, whether awake or asleep. There's no doubt that I fall into the last category, which means that earworms are more than just an irritation; they can absolutely overtake my consciousness and interfere with the normal functions of a tedious life. There are two main categories:
Earworms I can identify, and may even know the words to.
Earworms I can't identify.
Category 1 are an annoyance, but they're easily replaced by listening to other category 1 earworms that aren't as sticky.
Category 2 are a far greater problem and can really interfere with the normal functioning of life. They're also quite fascinating because it's not clear how they work or why they can invade your consciousness when you can't even identify them. If you know the tune, and even some of the words, how is it possible that you don't know what it is? Has anyone ever managed to implement this situation in a neural network? I doubt it.

So, the other night I had a category 2 earworm in my head and it was interfering with my concentration and slowly overtaking my entire brain. There was a jingly introduction, a sad voice, probably in 3/4 time, and a feeling that the whole song moved from the little jangly thing into something big and pleasing. That's way too vague to identify. But it would not leave me alone. It felt so familiar but also so alien. Why did it feel alien? How could it be so familiar but so distant?
So I killed it off by repeatedly listening to one of my favourite addictive earworms, made powerful by strong childhood associations and the fact that I knew the words. ["Bad Guys" from Bugsy Malone if you're interested]. Problem solved.
The next morning, in the shower, the jangly, 3/4, tragedy returned. I had to get it – but how do you trick your brain into giving away associations? OK, it wasn't the style of music I normally listen to, so it was probably something I came across or was shared with me. It was also well grounded in my memory so I can't have recently discovered it; I've no idea how I knew that, but that was the only clue I was given. The last time I was subjected to a whole bunch of music I didn't know was while I was working at Mediaguide (now, sadly, defunct), so it was probably one of the bands I was introduced to there. I went through the ones I remembered, and narrowed it down to a few artists that could fit the bill. But even with that shortlist it would have been a heap of music to wade through – and that would have been a last resort.
There was one band in the list that I had also been listening to a lot recently, but as music to work to. I couldn't name any of their songs or even hum them – they just worked well as coding music. My memory of the music was not like this jangly sad thing… but maybe it was an odd track.
So, I fired up Amazon Music on the telly, and searched for "Here We Go Magic" (for it was they) and found the album that I'd been introduced to seven years ago. There's no way it was at the start of the album…so I flipped to the last track and played it.
Boom! Jingly 3/4 sadness and beauty. Somehow there was a part of my brain that knew this, and was desperate to hear it – but it seemed unable to communicate it with the rest of me. Why does it work like that?
[The song is "Everything's Big", and the rest of the album is great, and worthy of more than background music.]

This was a fortunate, pleasing and baffling experience for me. It's not normally that easy. If you find yourself in this situation here are some tools for identifying a song:
Please follow and like us: