If, like me, you are a bit of a saddo with no life, you might be interested in reading my Bologs. Or for hardcore saddos what about the vegcam. As it merely consists of me at work (or not) it is probably the worlds most uninteresting thing. If you know of somthing less interesting then mail me.

You may know him better as the face of 'Mr Soft' in 'Making Music' magazine. I'm sure he'd appreciate his posthumous fame.
Next, the aptly named great auntie Gin: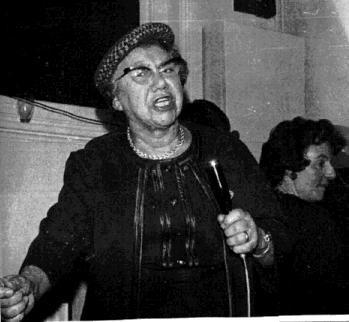 Sadly I never got a change to meet either of them, but I like to think that their genes are still a significant part of my make-up. Theres not much more to say about myself really so I think I'll rant on about psychologists. Please refer to the Cynical Bastards Page for details.
Oh yes. I need a job in Philadelphia: C ,shell, Perl, Java, Systems Administration and programming (Solaris,SunOS,Linux,BSD),PCs, CGI, PHP, SQL (Oracle/MySQL/mSQL/Interbase), security, troubleshooting, hardware, networking (Ethernet/ATM/Routers/Firewalls/RADIUS/NAS), making the tea, whatever you want.
Also, capable but reluctant, Visual C, VisualBASIC, NT4/Win2k/XP/2003 "administration" and programming.
For more information about irrelevent people, see davide's page.(He's from Italy...)
---

---